Marginalised find mercy on London streets
London City Mission writes: The cruelty of the pandemic has been that people already struggling have been hardest hit.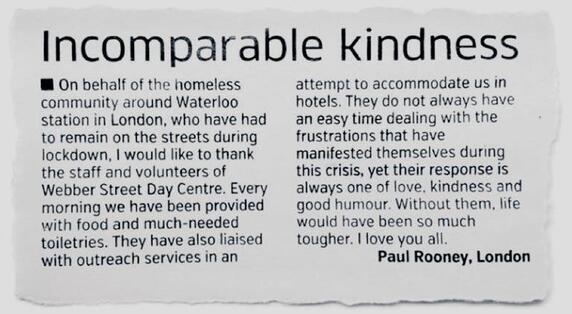 It's those on the margins of society who were more likely to have died or suffered loss from Covid. It's those living in crowded homes, less able to socially distance, whose low-paid work, if it hasn't disappeared, has put them more at risk of contracting the virus. And it's those for whom Covid, far from being a chance to save money, has added costs in the form of additional heating and food. London has been especially hit; reliance on foodbanks has more than doubled in the capital this year.