Why didn't a conservative evangelical write this book?
Duncan has previously very movingly shared his own experience of being abused (August en). This is a highly complex issue that has caused a great deal of suffering to many people.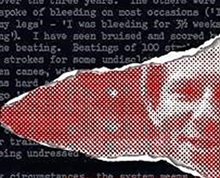 I've been reading Andrew Graystone's book Bleeding for Jesus about how John Smyth was able to abuse people for so long. It's a hard but necessary book to read, and I think it challenges evangelicals to respond to the following points.