Baby saved from flesh-eating condition
A five month-old girl named Sangai, who needed urgent medical treatment for a flesh-eating condition, has been saved by a Mission Aviation Fellowship pilot in Liberia.
Gary Clayton,

Mission Aviation Fellowship (MAF)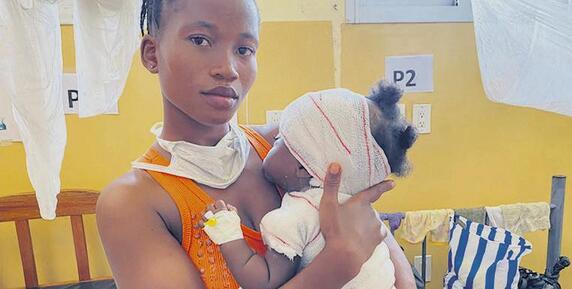 Little Sangai was also suffering from hydrocephalus – a build-up of fluid on the brain. The condition, if left untreated, can damage brain tissue.