New network for women
A new network for complementarian women in Anglican ministry in the UK is being launched under the auspices of Rod Thomas, Bishop of Maidstone.
Church Society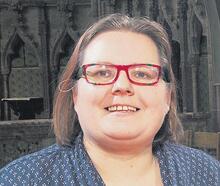 The organisation, called Co-Workers, will offer online groups, opportunities for mentoring, chances to share experiences, and information about training and employment opportunities for women. There will also be the opportunity to join occasional discussions and seminars on relevant subjects.