Christians under the Taliban
An Afghan Christian leader in the country has spoken of the fear among Christians as the Taliban make strong gains there.
en

staff

; International Christian Concern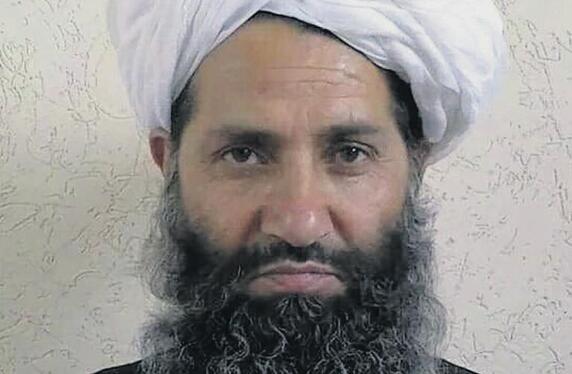 Speaking anonymously, the church leader, whose first language is not English, said Christians believed their houses would be taken, their wives remarried, their children taken away and that they might well face death.
The church leader said that in areas already under Taliban control, 'the Taliban come in the area of the mosque and [ask] how many members and households are part of that [area] and they take names of all of those people who live there. They have a [records] book that everyone has to come five times [daily] to the mosque and if you don't come then there have be good reason you have missed a prayer. So some of them [are] already in that situation … Some people [Christians] have received a threatening that they will be killed.
'For weaker people, villagers, farmers, probably there will be a forced revert to Islam – a very humiliating way of doing that publicly, bringing them to some sort of media.
'The Taliban have also posted some posters that if you have a single girl aged 15 you have to marry them to the Taliban soldiers, or if there is a widow still young, they have to [marry the Taliban].
'Definitely for Christians it's an obvious thing that they are going to take all the kids and they have to go to the retraining of the system and marrying the Taliban and for the boys to be re-educated in the madrassas and trained as soldiers; they will be definitely trained as soldiers forcefully …
'A number of Christians are thinking to move out to the bigger cities … But one particular brother came to Kabul from the north and the Taliban already sent him a letter about his house. He's a 65–68 years old man and his entire savings were to build that very simple house. And the Taliban are threatening to take his house. He's a very simple man, not educated at all.
'Every Muslim-background believer like myself that converts to Christianity knows the consequences of their conversion … For apostasy, it's death … There is no mercy. Prayer is the number one thing, because God has a purpose, has a plan – He knows what is best for His children in Afghanistan. And the second thing is practical help if there is a need that comes, and advocacy … People have to go somewhere they can get a job … It might be Argentina, Canada or Singapore or New Zealand or anywhere that is possible. These are three things that can happen from our brothers and sisters outside. We don't feel like we are left alone by our brothers and sisters.
'Fear is the biggest thing. If leaders are afraid, then the people are afraid. With the peace of God you stay or you leave. Habakkuk complained, but at the end he worshipped God. We want to see the Afghans really see God is sovereign; He is on His throne. Jesus is still that mighty powerful God.'
The church leader was speaking via video to International Christian Concern, based in Washington DC.