New 'Mercy Ship' is world's largest
Global health charity Mercy Ships has taken possession of its brand-new vessel at an event at the Tianjin Xingang shipyard, China. The Global Mercy, which is 174 metres long and displaces 37,000 tonnes, is the world's largest civilian hospital ship.
Iain Taylor, www.mercyships.org.uk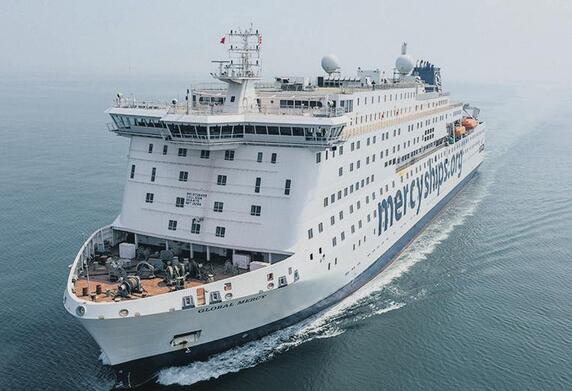 Mercy Ships has been working on this new project for more than eight years. Contracts were signed in 2013, and the keel laid in 2015. Sea trials were successfully completed in late April this year. The Global Mercy will now sail to Antwerp where it will be fitted out with IT and medical equipment. The ship's volunteer crew will also start to arrive then, before it will be presented to sponsors, future volunteers and the media in early 2022.