Second horror for Ugandan widow
A widow and her children, who fled their home in eastern Uganda after her husband was killed in 2015, returned this year only narrowly to escape another attack that has burned down her reconstructed home.
Iain Taylor / Morning Star News / Open Doors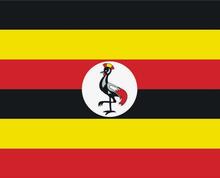 Muslim extremists set fire to the home of Kanifa Namulondo in Kaliro District in May. She is the widow of Siriman Kintu, a convert from Islam beheaded in 2015 for his faith. Namulondo and her five children had returned to Kaliro after friends had helped reconstruct the house they left more than five years ago. The family had only moved back in April.