Archbishop publicly repents of adultery
Public apologies by Anglican archbishops for historic or institutional failings are hardly newsworthy and can all too easily be regarded as a costless way of establishing their progressive credentials with the guardians of secular orthodoxy, but recently an Anglican archbishop has taken responsibility for his own actions in a very personal apology which sets a precedent for profound cultural change.
Charles Raven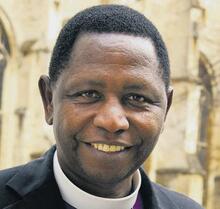 In January, it came to light that recently-retired Archbishop of Uganda and GAFCON Primate Stanley Ntagali had been conducting an adulterous affair with the wife of one of his own clergy. He issued an apology on Twitter, but then did so more formally before the whole House of Bishops and the national press on 22 April at St Paul's Cathedral, Namirembe; he confessed his sin and sought forgiveness from the families he had damaged, from the Church, and from the nation.