Be humble, London preachers told
Jeremy Hobson from Trinity Church Islington reports on this year's London Preachers' Conference: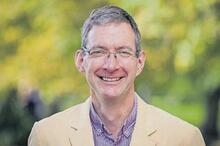 Faithful preaching is right at the heart of a faithful local church. But those of us who preach need to hear faithful preaching ourselves, and get reliable feedback on the teaching we're giving. That's why a group of us, a few years ago, set up the London Preachers' Conference – because, as local church pastors, we wanted to be taught from God's word and prayerfully sharpen each other up 'as iron sharpens iron'.