Insightful and warm
In each episode, Mark Meynell meets someone who has been impacted by John Stott's legacy. Each episode also has a book review from a second guest who discusses the influence of the book on their life.
Jordan Brown

part of New Life Church in Biggin Hill and is training to be a pastor.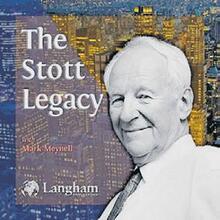 THE STOTT LEGACY
PODCAST
https://uk.langham.org/
the-stott-legacy-podcast/
Apple Podcasts, Google
Play, Spotify, Amazon
Music and Podbean.