An app for all preachers
A key part of John Stott's vision in founding Langham Partnership (LP) was 'equipping local pastors to teach the Bible' – and this app is a tool designed for that end.
Robin Ham

pastor of two churches merging together in South Cumbria: St Paul's & Grace Church Barrow. He blogs at thathappycertainty.com. You can follow him on Twitter at @rhamage.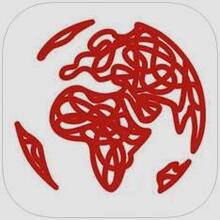 LANGHAM PREACHING
Apple/Android. Free