Believers freed in Eritrea
Seventy Christians have been released from three prisons in Eritrea.
Christian Solidarity Worldwide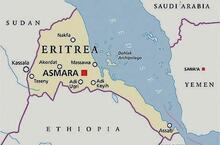 Twenty-one female and 43 male prisoners were released from Mai Serwa and Adi Abeito prisons, close to the capital city, Asmara. The prisoners had been held without charge or trial for periods of between two and 12 years.