Evangelicals in Wales fight gay marriage
An evangelical minister in the Church in Wales (CiW) has told en he 'won't cave' if same-sex marriage is ever imposed upon the denomination.
en

staff

/ Premier / The Christian Institute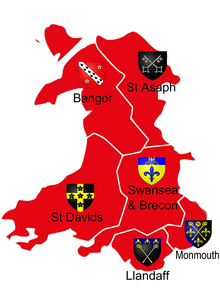 The CiW is considering introducing same-sex marriage blessings in its services, after bishops proposed radical changes to the Book of Common Prayer. Whilst proposing the change, the bishops of the CiW recognised that the Bible expresses all sexual activity outside of marriage as 'unbridled lust', and that the change is proposed due to 'new understandings' outside of the Bible. The Bible is to be 're-interrogated'. Those in ministry critical of the move noted that this path was laid from 2004 in a course which included a biased presentation of same-sex attraction. The Evangelical Fellowship of the Church in Wales (EFCW) made a statement upholding marriage, and lost many members (en contacted them for comment, and as yet, none has been forthcoming).