For parents with daughters
I once heard the very wise Glynn Harrison say that if we do not give our children the Biblical narrative of positive body image and good sex, we leave the door wide open for them to build their worldview via the playground and social media.
Heather Walters,

ex-teacher and Christian schools worker. Devoted Godmother. Currently serv-ing alongside her husband in Layton Community Church, Blackpool.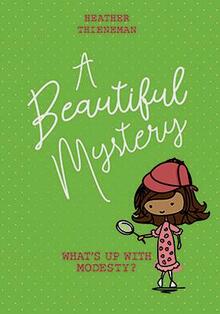 A BEAUTIFUL MYSTERY:
What's up with modesty?
By Heather Thieneman
Christian Focus. 107 pages. £12.99
ISBN 978 1 527 105 263
Buy online from Amazon