Musalaha Testimony: 'They are mothers just like us and they have Jesus in their heart.'
A Palestinian believer writes: I am from Bethlehem. There are six of us children; it's a perfect number. I am the youngest. I was raised here. I went to school and studied theology at Bethlehem Bible College.
musalaha.org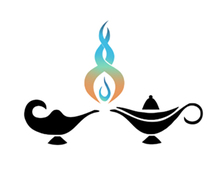 A long time ago I heard about Musalaha, when I was at the Bible College. I went on a desert trip to Jordan. I remember I was recently married and how I have three children. Anyway, it was wonderful. It was really amazing, enjoying the desert and the nature there. But before I went, I thought: 'How can I meet with my enemy, how can I speak to the Israelis?' I was suffering a lot as at this time it was in the war, the second intifada.