Musalaha: Reflections on 30 years
Musalaha Executive Director Salim J. Munayer writes:
musalaha.org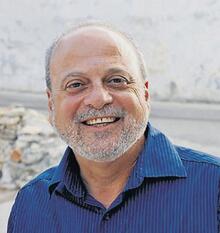 Firstly, 30 years is no small number for any organisation to be active, let alone in Palestine/Israel. We have faced numerous challenges and adversities including various different political administrations, wars, an intifada, global economic crisis, and now a pandemic! Despite all of this, Musalaha has learned to adapt itself to some of the most complicated circumstances in Palestine/ Israel. This was of course no easy task as Musalaha had to reinvent itself a number of times. Reconciliation was always our message and calling, but its communication and implementation had to always translate to the reality on the ground. Sadly to say, we witnessed over 30 years many peace-building, reconciliation and dialogue groups dissolve. We are truly thankful for God's provision and guidance through the various storms.