Whatever happened to the local church?
I entered ministry with a vision shared by many in my generation. It was a vision of the local church, and the local church being actually local.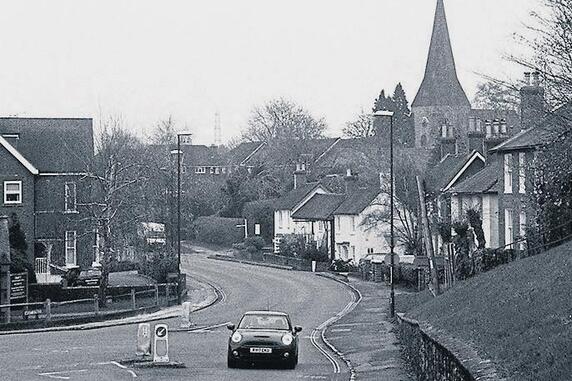 I'm a Grace Baptist, but the basic concept of the Anglican parish system has much to commend it. The idea was of a good proportion, if not the majority, of the church members living in and committed to the area around the church building – within walking distance. Being part of the community, Christians can be a presence in the community and influence the community for good and for Christ.
A good idea at the time
It seemed like a good idea at the time. It still is.
NT churches were local churches. Ancient Rome itself covered roughly seven square miles. Even cities like Jerusalem or Athens were maybe one square mile, and towns
like Philippi, Colossae, etc. would have been smaller. Church would have been walkable. I have difficulty imagining that most first-century Christians drove to church in their chariots! But the idea of the local church has now been almost completely killed off. There are many reasons for this. The capital's flagship churches of the mid-20th century UK did a great job in standing for the gospel and the primacy of Bible preaching – John Stott at All Souls, Martyn Lloyd-Jones at Westminster Chapel, Dick Lucas at St Helens, etc. These were the churches other churches aspired to imitate. But none of them were really local churches.
As we moved later into the century, the emphasis on finding a church with sound gospel preaching understandably over-rode the concern to be local. So evangelicals all over the country got out their cars and drove miles to get to a Biblical ministry.
Then, around the millennium, came the concern for church planting, which in many ways was excellent. How we needed good churches in city centres throughout the country. But much of this morphed into a concern to attract students rather than the local population. We saw the emergence of 'hipster' evangelicalism and music-driven worship. Once again evangelicals got out their cars and travelled miles to be part of a 'cool' congregation. Little local churches with no polish were again ignored. And let's be honest, for many evangelicals it is more important to live in a 'nice' area or near to a good school, than to live near the place where their church meets.
And perhaps the popularity of online services, necessitated by the pandemic lockdown, has put the final nail in the coffin of the local church.
But let me briefly give one more try to advocating local churches. It would be so helpful if members lived in walking distance of where the church meets. It would mean we are on hand to help with little jobs and building maintenance. It helps our witness too. It is a simple business to leaflet the houses. It is easy to invite neighbours to church because it is just down the road. And its green – we don't use our cars. And in lockdown how much benefit there would have been to mental health if the pastor and others could have just walked the neighbourhood to personally visit, socially distanced on the doorstep.
Further, the 'soft totalitarianism' of the pending 'woke' avalanche we will face in coming years, gives even more force to my point. The pervasive influence of politically-correct 'social justice' in our society will mean that Bible Christians will be increasingly misrepresented and vilified for our 'patriarchal, racist, homophobic, repressive' faith. Our arguments are unlikely to be given any kind of fair hearing. But what might just make a difference is if unbelievers know their Christian neighbours and the loving quality of their local church which they can see for themselves (1 Peter 2.12). Christians and the church are meant to act as the salt in their community, and such influence works best of all through personal relationships.
So please, please give the local church another chance.
John Benton is Director of Pastoral Support at The Pastor's Academy, London Seminary www.pastorsacademy.org