Saudi jihadist converts to Christ after vision of the cross
Nasser, who was born and raised on the eastern coast of Saudi Arabia, longed to die for Allah by waging jihad, and thus improving his chances of making it into Paradise. But along the way he converted to Christ, website Godreports has revealed.
godreports.com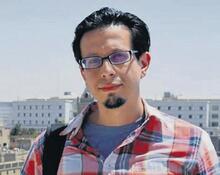 At the outbreak of the war in Kuwait in 1990, Nasser was in the USA. 'I was surrounded by infidels. You either make a war against them or you try to bring them into Islam another way. I thought Allah brought me here to evangelise them.' He saw some people converted to Islam and renounce Jesus.