Bowled over! Church strikes £50k windfall
The only church in Britain to run a bowling alley has been granted £50,000 to continue its social enterprise.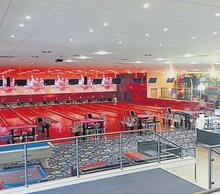 Revenue from the 12-lane alley in a former cheese creamery on the edge of Carmarthen, in south Wales, has been funding social projects run by Towy Community Church since 2013. But coronavirus restrictions have curtailed its operations. Camarthenshire Council stepped in with a grant to ensure that its foodbank, community shop and furniture store kept running.