'Big Lig' wows Zoomutopia
A new online 'Zoomutopia' gospel conference was held for the fourth time in early December.
Gospel Reformation: UK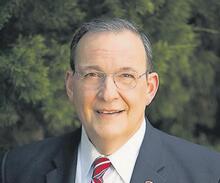 The event was hosted by Gospel Reformation: UK. Broadcast 'live' via Zoom to various online platforms, more than 130 households enjoyed Ligon Duncan (of Reformed Theological Seminary fame) preach on the topic 'Reformed & Always Reforming'.