Yet will I trust Him, though He slay me?
Let me ask you something: what is your 'normal'?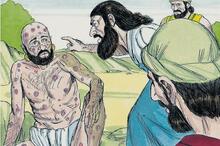 Normality has, for all intents and purposes, lost its meaning for the majority over the past year in the maelstrom of Covid-19, and what was normal remains (at the time of writing) a long way off.