What are you like at wrestling in prayer?
Wrestling is a strange image of prayer. If you read some of the pieces written about prayer today, it seems even more strange.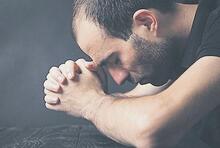 They tell us (rightly) that prayer is about intimacy and relationship, about knowing God. The Bible's image of wrestling suggests instead conflict and hard work. It may be an intimate way to fight, but it isn't sweet. This kind of fighting is sweaty, painful – and all about endurance.