Thousands see Barnabas event
Barnabas Fund's annual event, Suffering Church Action and Awareness Week (SCAAW), was watched by 2,385 households. Over 1,000 homes in the UK alone tuned in to learn about, empathise with, and pray for persecuted Christians around the world, on the theme of Hope in Suffering.
barnabasfund.org/en/scaaw-live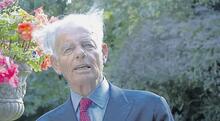 Caroline Kerslake, International Director of Projects, explained that they are investing to help suffering Christians with new self-sufficiency projects, enabling Christians to support themselves through vocational training and small living business start-ups.