Hundreds join in Presbyterian conference
Benjamin Mitchell, Development Officer, Westminster Presbyterian Theological Seminary, writes: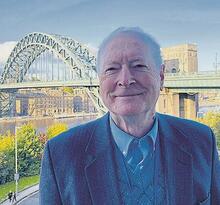 Mortality in the UK stands at 100%; how are we helping friends, family and neighbours prepare for the one certainty of their lives? Few will enter a church; many will only hear Jesus' name as a swear word. Introducing a vibrant talk on personal evangelism, church-planting pastor Andy Young summed up the crisis we face: 'Europe is the only continent in the world where the church is receding'.