Co-Mission: pressing on and finding opportunities despite challenges and delays
London church planting network, Co-Mission, gives an update on some of its newest congregations:
Co-Mission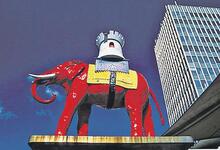 'Realistically, a few of the Co-Mission church plants in and around London might not come out of this alive. But so far – to the credit of our church planters, the resilience of their launch teams and the goodness of God – none of our recent church plants, nor any of our proposed church plants, have had to close or look like they're facing imminent death. We pray that this will remain the case.