Shall we all stop having babies?
Despite the resurgence of Covid-19 with its danger and inconveniences, other questions which dominated the news last year are also back.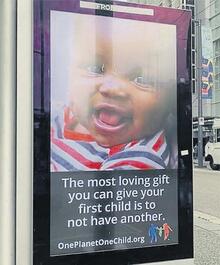 Migrants are in the news again and so is the environment; Extinction Rebellion are protesting, and David Attenborough is on TV. My column isn't about any of those issues though. Instead I want to write about a movement which is growing precisely because of all these very difficult things: anti-natalism (not antenatalism!).