Rich Christians should repent
Why is the Dead Sea dead? It is because, although the Jordan river flows in, there is no outflow.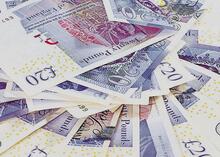 The water runs into this great lake, but there it stays until it simply evaporates under the heat of the middle-eastern sun. The Dead Sea is left with high concentrations of salt in which nothing can live. Its salinity is something like 34%. Instead of being a place of life it is sterile.