Re-discovering Zenas, little-known but faithful
Recently, I was asked to write an introduction for a book by a little-known Baptist minister named Zenas Trivett (1753–1831). Entitled Plain Christian Duties Recommended, it is an address that Trivett gave at the establishment of a new Baptist congregation in 1791 – we are not told where, though it was probably in Essex, where Trivett's pastorate was located at Langham.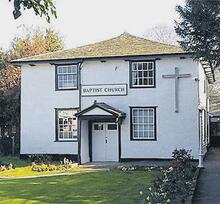 This small pamphlet lays out the various responsibilities of a faithful member of a local church. Not surprisingly, Trivett emphasised that congregational polity was 'the alone [i.e. only] plan of the New Testament', though he urged his hearers never to dream that 'all true religion [is] confined to your own denomination'. He particularly urged the congregation to often 'meet together … for prayer and conversation'. For often believers who had come together 'destitute of the spirit of devotion', Trivett noted, have 'had their cold affections warmed'.