'Lift up your hands': it is Biblical, you know…
Many of us have had the joy of gathering together as church for the first time in months. It is so good to be together, as it's supposed to be!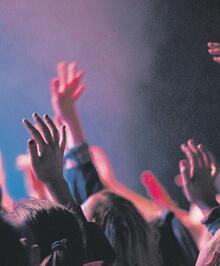 Well – almost as it's supposed to be. As I write, congregational singing is still banned, with no end yet in sight. It certainly feels as if one of the most edifying elements in our gatherings – one of the richest foretastes of heaven – has vanished.