Sudan: death penalty for leaving Islam abolished
The Sovereignty Council of Sudan has now officially abolished the death penalty for apostasy after the Chairman of the Council, Lieutenant General Abdelfattah El Burhan, signed several new laws and amendments.
CSW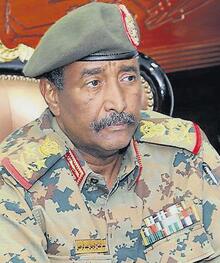 The cancellation of Article 126 of Sudan's 1991 Criminal Code, which stipulated that those found guilty of apostasy are to be sentenced to death, was announced in a press statement by the Ministry of Justice. The article has historically been used to target religious minorities. For example, in May 2014, Meriam Ibrahim was sentenced to death by hanging for apostasy by the Public Order Court in El Haj Yousif, Khartoum (although a court of appeal overturned the original ruling in June 2014).