Pakistan: shot by neighbour
A Pakistani Christian has died from his injuries after being shot several times by his neighbour in June. Nadeem Joseph and his mother-in-law Elizabeth Masih were shot in their new home, just days after the family moved into TV Colony, Peshawar. Mr Joseph succumbed to his injuries despite undergoing surgery five times.
CSW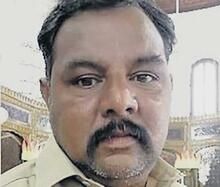 The attackers have been identified as Salman Khan and his sons, who live opposite the Christian family. According to a local source, Mr Khan became unhappy when he found out that the Christian family had moved into the neighbourhood and began a campaign of daily harassment against the family. Mr Khan repeatedly demanded that Mr Joseph and his family vacate the neighbourhood, telling Mr Joseph that Christians cannot live in a Muslim area. He threatened to kill them on a daily basis.