Churches deliver meals to deprived Scottish estates
The coronavirus pandemic has impacted 20schemes in significant ways. The months-long nationwide lockdown has had severe effects on Scotland's poorest communities.
20schemes

(Gospel churches for Scotland's poorest)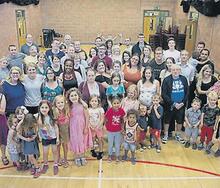 Some of the impacts of lockdown are more obvious. Along with churches across the UK, none of our churches have been able to hold Sunday services. Our church-planting teams have had to put things on hold – including one that had to postpone the launch of their church, which was scheduled for May of this year. Some effects, however, are more hidden.