Undiscerning therapy ban
In June, Liz Truss MP confirmed that the government would press ahead with a ban on so-called gay conversion therapy 'shortly'.
Ruth Woodcraft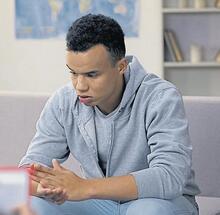 This term encompasses two entirely different categories of 'therapy'. The first are the obviously abusive practices which people are often forced into by family or organisations. The second are regular 'talking therapies' that have been requested by individuals exploring unwanted desires they may have.