Asda, the Baroness and the Booker Prize
In June, Asda sent an email to customers with information on diversity that included links to a book containing an account of a child involved in oral sex with an older person from an organisation which uses slogans linked to paedophiles.
Ruth Woodcraft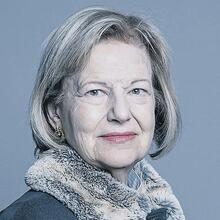 After an outcry on Twitter about the materials produced by Diversity Role Models (DRM), Baroness Nicholson, a prolific tweeter and active member of the House of Lords contacted the CEO of ASDA, Roger Burnley. This resulted in both Asda issuing an apology, and DRM removing some of what it cited as 'misinterpreted' materials from the packs, which Asda said was at its request.