Nigeria: militants exploiting lockdown
Fulani militants were seen to be exploiting lockdown as they launched a series of murderous attacks throughout May.
Morning Star News / Barnabas Fund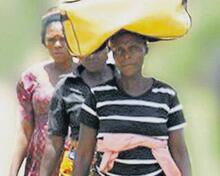 Militants killed at least eight Christians and injured scores of others on 12 May in one of a series of murderous attacks on villages in Nigeria's Middle Belt. Large numbers of gunmen stormed the villages of Bakin-Kogi, Idanu and Makyali, in the Kajura Local Government Area of Kaduna State, causing families to flee into the bush and to neighbouring communities.