Brazil: deadly outreach?
In May, a judge blocked the appointment of a former Christian missionary and pastor to head the country's federal Indigenous Affairs Agency after concerns were raised by advocacy groups that oppose evangelical outreaches to tribes in the Amazon.
The Christian Post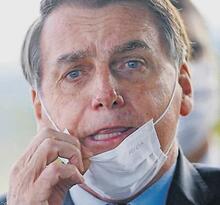 Ricardo Lopes Dias had worked with New Tribes Mission, now called Ethnos260, for ten years. The group's missionaries have engaged in efforts to contact unreached people groups and tribes deep in the Amazonian rainforest.