Zoomutopia!
On 14 May, Gospel Reformation: UK hosted a free online conference, Zoomutopia.
Darren Moore,

Minister of Chelmsford Presbyterian Church.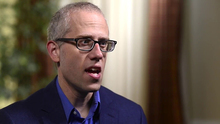 Thrown together in just a few weeks, delegates received great preaching and teaching from Kevin DeYoung (Christ Covenant Church, Matthews, NC, USA and RTS), Garry Williams (Director, Pastors' Academy) and Jonty Rhodes (Christ Church Central, Leeds).