USA: charity from 'bigots'?
LGBT activists protested about a field hospital set up in New York's Central Park in March because of its Christian statement of faith.
The Christian Institute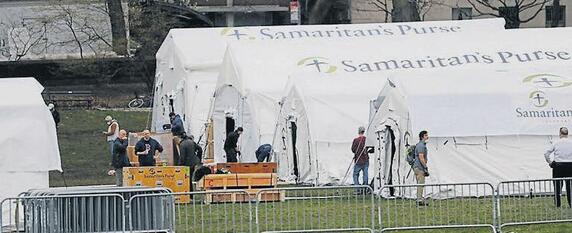 Samaritan's Purse (SP), an evangelical Christian organisation run by Franklin Graham, set up the 68-bed crisis centre to treat Covid-19 patients. Reclaim Pride Coalition claim the hospital is 'spreading hate' because its volunteers sign a statement of faith which includes the biblical view of marriage.