Kenya: giving thanks
Following support from Christians, a man who was attacked by Islamic militants has fully recovered and is seeing his family thrive after he was supported to set up a small business.
International Christian Concern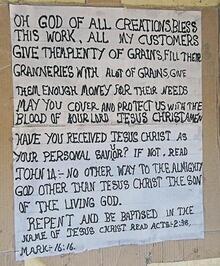 The former quarry worker, named John, runs a small mill that processes various grains into flour. He has a poster in his shop pointing his customers to salvation in Jesus.