Women: sex-specific persecution
A report issued in March on the top 50 countries in which it is most difficult to live as a Christian examined the various ways in which men and women experience different persecution.
World Watch Monitor / Langham Partnership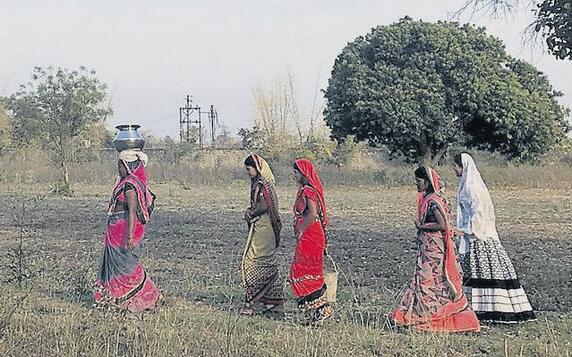 Quoted by 84% of respondents, the two most-reported persecutions used against Christian women and girls globally are sexual violence and forced marriage.
Across every region of the world, sexual violence continues to be the most prevalent means of exerting power and control over Christian women, as well as being a form of punishment. Often sexual violence is outside marriage, but sometimes a woman is forced into an unwelcome marriage, at times even with the perpetrator himself. In such a case it is used intentionally to dishonour the Christian woman and, consequently, her family and community.
Sexual violence leaves persecuted Christian women in 'living death', hidden and isolated, especially if they are converts from another faith.
Although physically alive, these women are hidden and isolated; hence their suffering is frequently unreported. They are also lost to the Christian community and to the future of the church.
Informing the church
Open Doors' Director for Women, Helene Fisher, said: 'When women and girls are sexually assaulted they endure untold mental and physical abuse, while also sometimes trapped in "marriages" against their will. Even if they can escape the terrors of this fate, a devastating stigma and rejection will follow them for the rest of their lives. This shame is meant to leave these women alive but with no future. Sadly, even in Christian communities, rejection is practiced out of shame and a lack of knowledge. No future for them also means they won't be part of a future family within their religious community.'
Without an awareness of sex-specific forms of religious persecution, these methods of undermining the church are often overlooked. A lack of awareness is directly related to inaction and effective solutions. When not recognised as persecution, these incidents are processed as 'normal' within their relevant cultural context – leaving the church vulnerable.
Henrietta Blyth, CEO of Open Doors UK said: 'We need to teach a truly biblical understanding of the dignity and inherent worth of all humans – men, women and children. This prevents persecutors from dividing, and therefore weakening, communities through these attacks.'
The report said that churches can play a strong role in bringing healing in the most difficult circumstances; programmes can teach leaders and members how to restore women and communities after these tragedies.
Train one, impact thousands
Youth leader Tigist mentors teenagers at her local church in Addis Ababa, Ethiopia. They look for truth, meaning, and real hope in the midst of the troubled world they've grown up in. Because of her training under Langham Scholar Dr Seble Daniel at the Ethiopian Graduate School of Theology, Tigist can now help her teens find answers to their questions in God's word.
For Tigist, the mentoring she's had has made all the difference. She said: 'Investing in theological leaders [like Seble Daniel] … changes the face of the church … It's like when you put lights on in a dark room, you can see where the wrong things are, where the messy things are … studying with Seble helps me to understand the word of God and how to deal with issues.'
Dr Daniel's leadership continues to influence an area where educated women are the exception, not the norm. With the platform her PhD provides, Seble pours her life into building up more leaders who will impact their communities.
Now a passionate and confident mentor, Tigist has seen her youth ministry grow from 20 teenagers to 70. In addition, Tigist serves as director of Alpha Ethiopia, part of a widely-known global organisation that connects people to the basics of Christianity.
'What I learn helps me to provide a proper [biblical] meal for the young people. I see their lives transformed in their thinking, and in their faith and belief in Jesus. It's not just 'I believe in Jesus,' but they know who Jesus is.'
'In our community, it's really tough being a woman and being an educated woman,' Tigist explains.
Tigist is mentoring these young women and girls so that they know their worth and potential – and it's transforming lives.