Netherlands: more deadly prescriptions
A report in March shared the story of a mental-health patient's treatment and how she was 'overwhelmed and angry' when her new psychiatrist offered her euthanasia during their first appointment.
The Christian Institute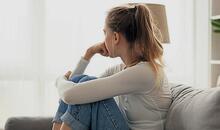 Manon, who was seeking help for post-traumatic stress disorder, was told she met the criteria to be euthanised. She said: 'I was suicidal, but I was looking for the help that I had actually never obtained, help for the core of my deepest pain and sorrow, my trauma, my post-traumatic stress disorder'.