Who should give this gift?
A system of presumed consent for organ donation in England will come into force on 20 May, the Department of Health (DoH) announced.
The Christian Institute / en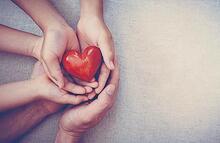 Currently, people are required to opt in if they want to donate their organs after they die, but this will be replaced by a system where adults will be automatically registered as a donor unless they explicitly opt out. Ministers believe this will lead to a rise in transplants.