Challenging the 'truths' of This Morning
Mike Davidson (Core Issues Trust) responded to the news of TV's Philip Schofield coming out by sharing his own story, which has similarities but with a very different outcome.
newsletter.co.uk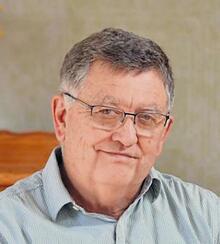 Schofield, who has two daughters with wife Stephanie Lowe, received an outpouring of public support after he came out as gay on ITV's This Morning. His co-presenter, Holly Willoughby, talked about him living 'his truth'. He is currently living with his wife, but now identifies as a homosexual.