The tale of two popes?
When Pope Benedict XVI resigned in 2013 nobody could have imagined what has been happening since: the Roman Catholic Church has one reigning pope (Francis), but also a former yet-living pope (Benedict) who still speaks, acts, and intervenes in ecclesiastical matters.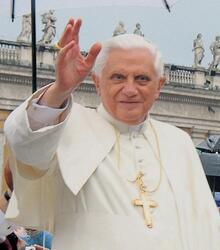 There were hints that the prospect of having two living popes would cause some confusion, if not controversy. The fact that Benedict wanted to keep his title as Pope (only adding 'Emeritus' to it) as well as his white papal robe (a symbol of the papal office) and his residence inside of the Vatican walls (the home of popes), indicated that, in spite of his pledge to remain silent for the rest of his days, the cohabitation between two popes would easily result in misunderstandings, even conflicts.