Billie Eilish: pop queen for an anxious age
You still might not have heard of Billie Eilish, so let me enlighten you. She is an eighteen-year-old from Los Angeles who has been making music with her brother in her bedroom.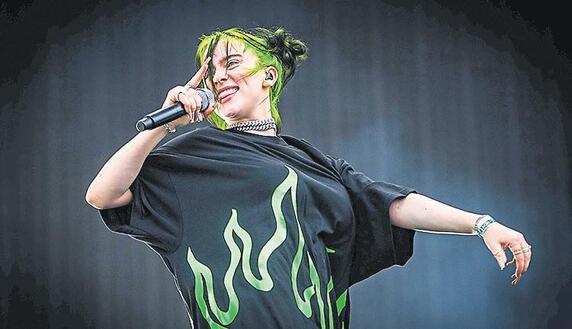 About four years ago they put out a song on social media. About a year ago her first album was released. Since then she has won five Grammy awards (including Song of the Year; Album of the Year and Best New Artist – the first time anyone has had this haul since 1981) and has released (together with her brother) her latest song – the new James Bond theme. Right now, her YouTube channel has 27.3million subscribers (for comparison, John Piper's Desiring God channel has under half a million). So, at the stage most teenagers are wondering what to pack for their first term at university, Billie Eilish is negotiating with designer labels which want to clothe her and magazines which want to feature her. And, as this is the 21st century, she's also facing all kinds of social media 'trolls' who want to attack her.