USA: evangelicalism trumped?
The first crack in Donald Trump's support among America's so-called evangelical community emerged in January as a prominent Christian magazine called the President's conduct 'profoundly immoral' and said that he should be removed from office.
The Daily Telegraph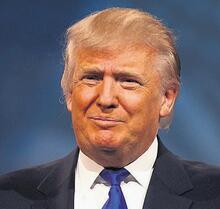 Up to a quarter of US voters identify as evangelical Christians and they have been a foundation of President Trump's support. He took over 80% of these voters in the 2016 election.