Chad: Bible translation
Two linguists serving with Wycliffe Bible Translators have taken the first steps of translating the Bible into two languages in Chad that have no writing system.
Wycliffe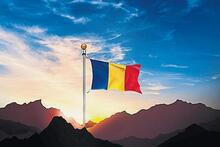 Dorothea Reuter and Maria Gustafsson will be researching the linguistics of the languages to provide the foundation for translation and literacy work. They have started by creating a draft alphabet chart for each language.