INVESTING IN THE FUTURE
In November, the Riviera International Centre, Torquay, hosted The FIEC Leaders' Conference. This year's theme, Leadership at Every Level, was perfectly timed; as attendance reached 1,000 and the FIEC continues to grow numerically, now is the time to carefully consider how to raise up leaders to ensure growth is lasting, sustainable, and deeply rooted in biblical truth.
Daniel Blanche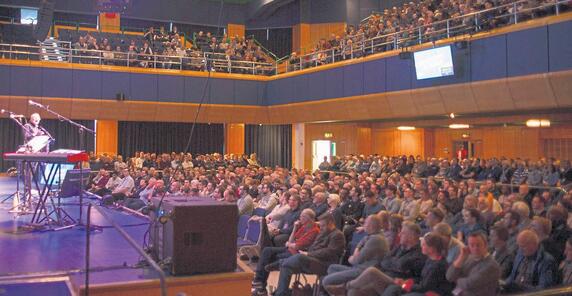 John Stevens, FIEC President, opened proceedings by reminding the gathered pastors, elders, women's workers, and other leaders of the biblical vision for leadership from Ephesians 4. Godly leadership, he instructed, proceeds from an identity rooted in the gospel; to lose sight of that is to build ministry on oneself. And the danger? A ministry that finds its worth in oneself will be slow to delegate, loathe showing humility or weakness, and will find pride in concentrating power. Only the gospel sets one free to serve.