'The only good religion'
One of the great lacunae of the English-speaking Evangelical memory relates to France. For far too many English-speaking Evangelicals assume that after the Reformation France was a monolithic Roman Catholic bastion. But, for example, when John Calvin died in 1564, there were nearly 2 million Evangelicals in France, 10% of the entire population. And these believers and their churches had a rich hist-ory in the years after Calvin's death.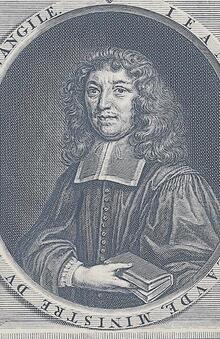 Historians know this Christian tradition as the Huguenots and they produced some remarkably fine Christians and preachers. Consider, for instance, the preacher Jean Claude (1619–1687), the quarter-centenary of whose birth is this year and who, in his own day, was considered a model of preaching excellence and compared to John Chrysostom in the Ancient Church.