Sunday school in a bus
A Cumbrian church affected by Storm Desmond in 2015 has come up with a novel way to house its Sunday School.
FIEC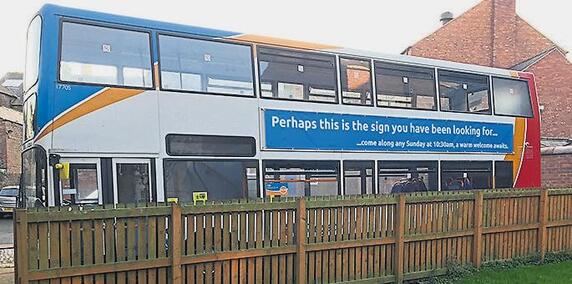 Carlisle Baptist, an FIEC church in the city, has been struggling for space since the school building it was using for Sunday services was flooded during the devastating storm. A record-breaking 13.4 inches of rain fell within 24 hours in parts of the county, and more than 3,000 homes were flooded in the city.